PNC SERAH TERIMAKAN TEKNOLOGI SOLAR HOME SYSTEM KEPADA PERWAKILAN PETANI DESA KALIJARAN – MAOS, KAB. CILACAP
Direktur Politeknik Negeri Cilacap, Perwakilan Kelompok Tani, Afrizal Abdi Musyafiq - Ketua Tim 14 Program PFSains 2022 Politeknik Negeri Cilacap, Medianto T. Hermawan - Direktrur Keuangan Pertamina Foundation, Ganjar Ndaru Ikhtiagung - Kepala P3M Politeknik Negeri Cilacap
PNC Tandatangani Kontrak Swakelola
Pelaksanaan Beasiswa Pelatihan Intensif Non Gelar Digital Talent Scholarship Vocational School Graduate Academy
Tahun 2022
Dr. Eng. Agus Santoso - Penanggung Jawab Tim Pelaksana Swakelola Politeknik Negeri Cilacap dan Maria Dolorosa Kusuma Perdani, ST., M.Eng.,- Pejabat Pembuat Komitmen Balai Pengembangan Sumber Daya Manusia dan Penelitian Komunikasi dan Informatika (BPSDMP Kominfo) Yogyakarta
WORKSHOP PENYUSUNAN NASKAH AKADEMIK ORGANISASI DAN TATA KERJA (OTK)
Faidzin Firdaus,SE, M.Ak – Moderator,
M. Yusuf, S.ST.,M.T - Ketua Tim Penyusun Naskah Akademik OTK
Dadang Hermawan, SE.,M.Si, Drs. Sudrajat, M.Si.- Narasumber
Vocational School Graduate Academy
Benefit:Sertifikasi Berbasis SKKNI Certificate of Completion Biaya Komunikasi
Workshop Pengembangan Kurikulum Merdeka Belajar Kampus Merdeka Politeknik Negeri Cilacap
Purwokerto, 13 Mei 2022 bertempat di Java Haritage Hotel Purwokerto, telah dilaksanakan kegiatan Workshop Pengembangan Kurikulum Merdeka Belajar Kampus Merdeka Politeknik Negeri Cilacap. Kegiatan ini telah berlangsung sejak 13 sampai dengan 15 Mei 2022.
Pengumuman Hasil Penetapan
CALON DIREKTUR Politeknik Negeri Cilacap
Periode 2022 – 2026
Berdasarkan Berita Acara Penetapan Hasil Penyaringan Bakal Calon Direktur Politeknik Negeri Cilacap Tanggal l1 Mei 2022 Tentang Penetapan 3 (Tiga) Calon Direktur Politeknik Negeri Cilacap Periode 2022 - 2026,
Full of support and motivation
for student's achievement
PNC's support and motivation is one of the effective means to encourage student's achievement
The Only
State Higher Educational Institution in Cilacap
State Polytechnic of Cilacap provides opportunities to improve and enhance skills and technopreneurship
Tons of experience and opportunity
are waiting
PNC builds and maintain good relationship with corporations, industry, ministries and International higher educational institutions
The Best Environmental Laboratory
in Indonesia
Our Environmental Laboratory is one of the best and complete lab to support both theoretical and practical classes
Welcome to State Polytechnic of Cilacap
About
On October 3, 2014, Polytechnic of Cilacap has officially changed its status to a state higher educational institution based on the Regulation of the Minister of Education and Culture of the Republic of Indonesia Number 102 of 2014, concerning the Establishment, Organization, and Work Procedure of the Cilacap State Polytechnic and was symbolically inaugurated together with other state higher educational institutions (PTNB) in Surabaya on October 6, 2014.
PNC Student Enrollment is carried out through five ways; SNMPN, SNMPTN, SBMPN, SBMPTN and Jalur Mandiri
There are various scholarships available in State Polytechnic of Cilacap, namely KIP Kuliah, PPA (Peningkatan Prestasi Akademik) and Ikatan Orang Tua Mahasiswa (IOM)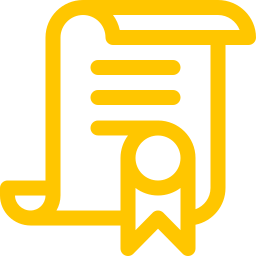 Classroom
State Polytechnic of Cilacap provides well-equipped classrooms and supporting tools to accommodate the needs of students in the learning process.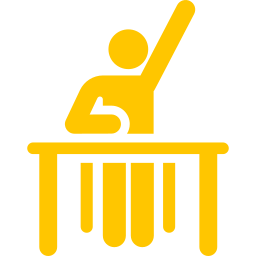 Laboratory
Complete laboratories in each department and study program are available here, at the State Polytechnic of Cilacap. PNC has an IT laboratory in collaboration with CISCO and Mikrotik. There are also Pneumatic and Electrical laboratories in the Electronical Engineering department, Teaching Factory and CAD/CAM/CAE laboratories in the Mechanical Engineering department and there is also modern Language Laboratory and several other laboratories.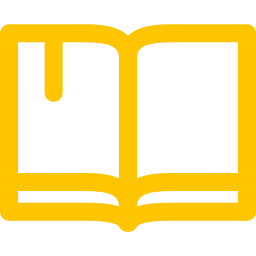 Library
PNC has a library and e-library unit as a facility for students and lecturers to obtain the updated books and information by using the Online Access Catalog (OPAC). The PNC library has also been equipped with several hotspot areas.
Affiliations & Cooperations
What Our Graduates Say about Us?
Our Graduates
PNC has good facilities and qualified lecturers. It motivates us to learn optimally and leads us to a better future
Tetuko Ari Wicaksono
Mitr Phol Group
I've been taught by competent lecturers, equipped with complete practical tools and really comfortable learning environment. It's such an unforgettable experience for me!
Syadudin Syarif
Pertamina
I am proud to be one of PNC graduates. I hope PNC can be the best higher educational institution and produce best graduates to fit both industries and entrepreneurs
Reny Apriana
S2P